Texture lesson / tutorial for realistic prop: Lumberjack Axe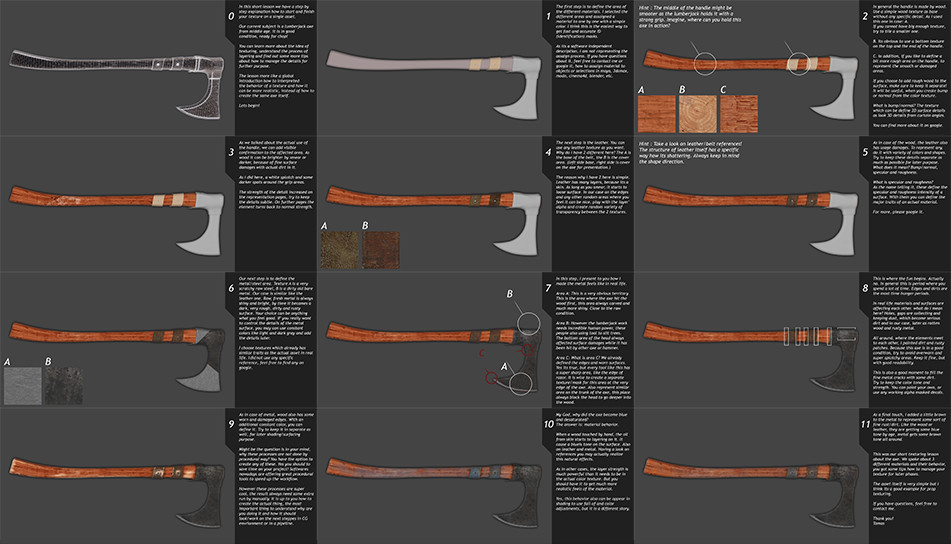 https://cinemorx.artstation.com/store/ww8k/texture-lesson-tutorial-for-realistic-prop-lumberjack-axe
Copied
After i got multiple inquires about the texture of my lumberjack axe ( find it in the store), i created a short tutorial about it.
In this lesson we have a step by step explanation how to start and finish your texture on a single asset.
You can learn more about the idea of texturing, understand the process of layering and find out some more tips about how to manage the details for further purpose.
The lesson more like a global introduction how to interpreted the behaviour of a texture and how it can be more realistic, instead of how to create the same axe itself.
Ideal for beginner and intermediate users.